Notepad

Your notepad

You don't have any products on your notepad yet.
CWS Stoffhandtuchspender der Linien PureLine, ParadiseLine, BestLine, ClassicLine, IndustryLine, Novoclean
Product information of the company:
Towel rolls made of fabric are not only convenient for drying hands, but also hygienic in the dispenser system. Thanks to our unique 2-chamber system, every user always enjoys a clean, individual piece of fabric to dry freshly washed hands. Our devices are easy to operate, whether sensor-controlled or manual. In our service cycle, the fabric rolls of the towel dispensers are washed and reused up to 100 times. CWS cotton towel dispensers in offices or public washrooms are most likely the most hygienic and, compared to paper towel dispensers, the most environmentally friendly way of drying hands.
Fresh part of the roll is always separated from the used fabric; the system is certified by the Hygiene Institute Berlin Search Care

Automatic retraction of the used towel part

Easy changing of the towel roll thanks to the "Easy Loading" system

Available in different color variations

Practical level indicator in the towel dispensers

100% cotton towel rolls with OEKO-TEX® Standard 100 certification

Cleaning and control of cotton towel rolls according to ISO 9001 and RABC 14065; damaged rolls are repaired or discarded and reused as raw material for cleaning rags

Optimal alternative to rising paper prices, replaces up to 22,000 paper towels and produces 95% less waste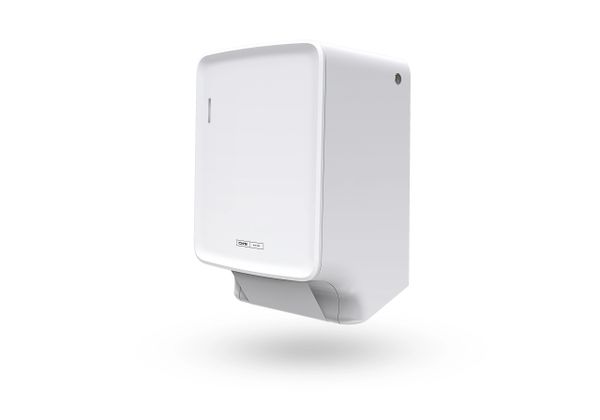 CWS PureLine Dry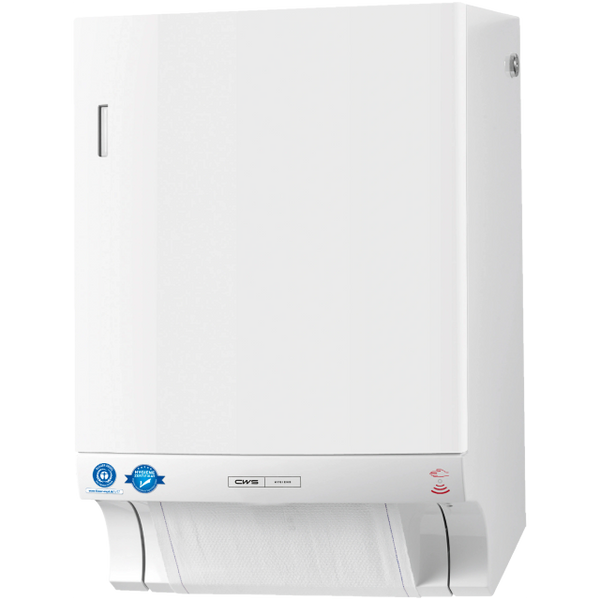 CWS Paradise Dry NT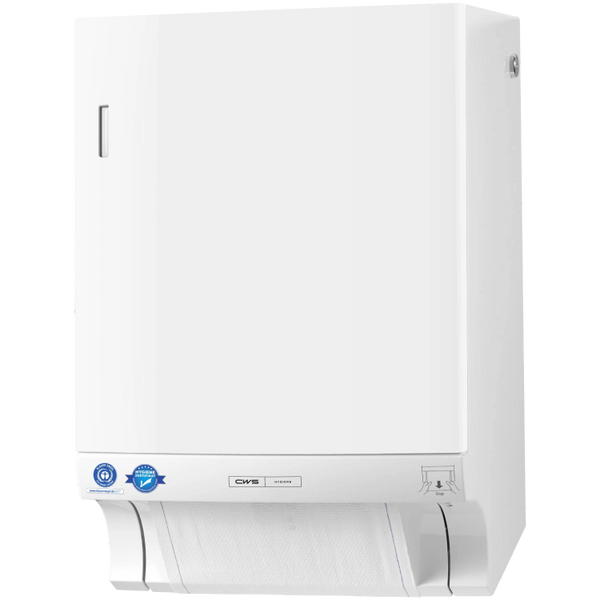 CWS Paradise Dry
CWS Paradise Stainless Steel Dry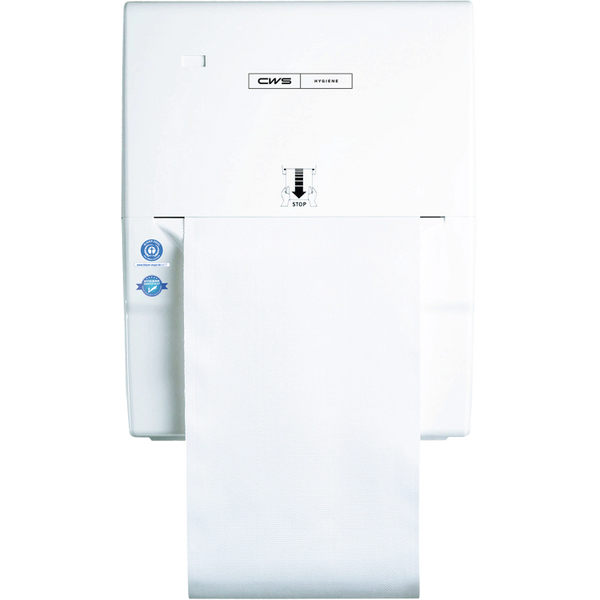 CWS IndustryLine Heavy Duty
More information about the product
CWS Hygiene Nederland B.V.
De Beverspijken 16
5221 ED s-Hertogenbosch
The Netherlands