Notepad

Your notepad

You don't have any products on your notepad yet.
Clearway F1
Product information of the company:
Eastman's de-icers are marketed under the brand name Clearway. Clearway is acknowledged as one of the leaders in airport runway de-icing and the product range has been developed and expanded to include both liquid and solid formate-based and acetate-based products.
Based on a formulation of potassium formate and corrosion inhibitors, Clearway F1 is an effective de-icer for airport runways, taxiways and aprons. The product meets not only all relevant environmental and ecological requirements but also the AMS 1435 standard. Clearway F1 is classified WGK1*, both for its excellent biodegradability and because of its low aquatic toxicity. Thanks to these properties, this liquid de-icing solution carries the Blaue Engel ('Blue Angel') ecolabel.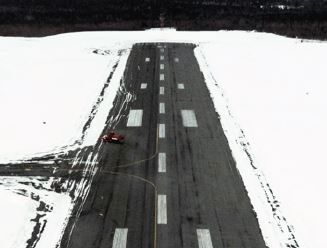 More information about the product