Notepad

Your notepad

You don't have any products on your notepad yet.
BIOSTAR Biologisches Kettenöl VG 200
Product information of the company:
BIOSTAR Biologisches Kettenöl B.E. is a bio-based oil used in agriculture and forestry for the lubrication of chainsaws of all common brands. This plant oil-based product is easily biodegradable, safe for human health and has a particularly low impact on the environment.
The B.E. grade is characterised by an especially high lubricity and adhesiveness and has very good protective properties against corrosion and wear and tear. Its excellent viscosity behaviour and special additives for longterm protection against resinification make it ideally suitable for use all year round.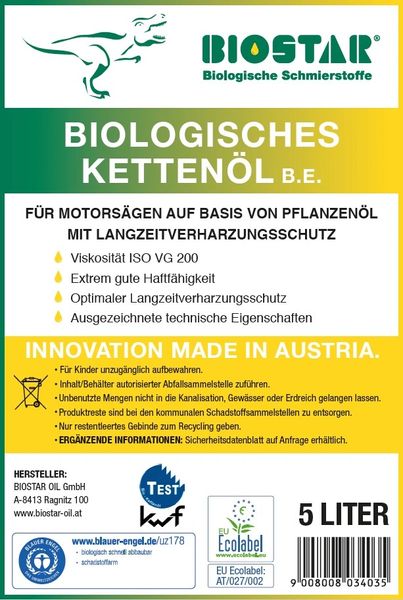 BIOSTAR OIL GmbH Biologische Schmierstoffe
Ragnitz Nr. 100
8413 Ragnitz
Austria
Ing. BSc Kellersperg Roland