Notepad

Your notepad

You don't have any products on your notepad yet.
Bauhaus DSX100 2 in 1 Wärmedämm-Schüttung
Product information of the company:
BAUHAUS® Thermal Insulation Fill DSX100 is a mineral insulation material made of expanded glass granulate, manufactured from resource-saving recycled glass. The product is particularly light, pressure-resistant, non-combustible, moisture-resistant, vermin-proof, largely dust-free, environmentally friendly and recyclable. Due to its purely mineral composition, it is also anti-allergenic, fiber-free, diff usion-free, pollutant-free and odorless.
BAUHAUS® Thermal Insulation Fill DSX100 is approved by the building authorities and recommended for biological and medical use in the home. The granulate is resistant to acids and alkalis, does not rot and has an unlimited service life. It can be used loose, as non-pressurized insulation and as cementitious levelling fill for pressurized requirements in old and new buildings.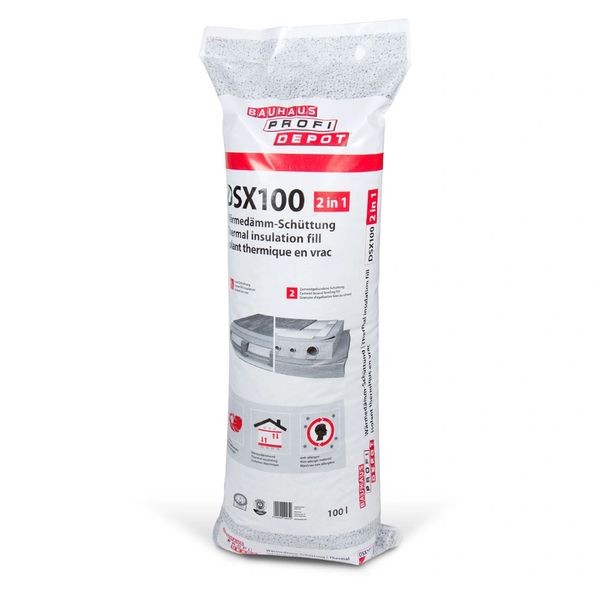 More information about the product